Imagine never getting lost again, always knowing the quickest route to your destination, and effortlessly discovering new places. With the top GPS apps for smartphones, this could be your reality. Say goodbye to the days of printed maps and vague directions – these innovative apps are revolutionizing the way we navigate. Whether you're a frequent traveler, an adventurous explorer, or simply someone who wants to make their daily commute more efficient, these GPS apps will become your new best friend. Don't miss out on this game-changing technology – read on to discover the top GPS apps for smartphones and start enjoying stress-free navigation today. Yes, there are plenty of GPS apps available for smartphones that can help you navigate, explore, and track your location. Whether you're looking for a reliable navigation app, an offline maps solution, a specialized GPS app for outdoor activities, a location sharing app, a rideshare or taxi app, a GPS vehicle tracking app, or even a geocaching app, there is something for everyone.
This image is property of www.sixt.com.
Navigation Apps
When it comes to navigation apps, there are a few names that stand out. Google Maps is perhaps the most popular choice, offering real-time traffic updates, turn-by-turn directions, and a wealth of information about businesses and landmarks. Another great option is Waze, which provides community-based information on traffic, accidents, and police sightings. Apple Maps is also worth mentioning, especially if you're an iPhone user, as it offers seamless integration with other Apple services.
If you're looking for a navigation app that offers detailed offline maps, HERE WeGo is a great choice. With HERE WeGo, you can download maps for entire countries or regions, so you can navigate without an internet connection. It also includes public transit information, walking directions, and even bike routes in some cities.
Offline Navigation Apps
While most navigation apps require an internet connection to function, there are some that offer offline capabilities. Maps.me is a popular choice for offline navigation, as it allows you to download maps and use them even when you're offline. It offers turn-by-turn directions, points of interest, and even allows you to bookmark your favorite places.
Sygic is another top-rated app for offline navigation. It offers high-quality maps from TomTom, voice-guided navigation, and real-time traffic information. CoPilot GPS is also worth considering, as it provides detailed maps and traffic updates even when you're offline. Additionally, CoPilot GPS offers a variety of features specifically designed for drivers, including lane guidance and speed limit warnings.
This image is property of www.sixt.com.
Specialized GPS Apps
If you're an outdoor enthusiast, there are specialized GPS apps that can enhance your adventures. AllTrails, for example, is a popular app for hikers and trail runners. It provides detailed trail maps, reviews, photos, and even allows you to track your hikes. Strava is another great app for outdoor activities, particularly for cyclists and runners. It allows you to track your workouts, compete with friends, and discover new routes.
Komoot is a versatile app that offers GPS navigation for a wide range of outdoor activities, including hiking, cycling, and mountain biking. It provides turn-by-turn directions, highlights interesting points along the way, and even offers personalized recommendations based on your fitness level and preferences. Gaia GPS is a powerful app that offers topographic maps, satellite imagery, and a variety of overlays for activities like hiking, hunting, and even off-road driving.
Location Sharing Apps
If you're looking for a way to keep track of your loved ones' whereabouts, location sharing apps can be a useful tool. GeoZilla is a popular choice for families, as it allows you to create circles of trusted contacts and see their real-time locations. It also offers features like SOS alerts and geofencing. Life360 is another well-known app that focuses on safety and connectivity. It includes features like location sharing, driving safety reports, and even crime alerts in certain areas.
For those who want to keep tabs on their friends, Find My Friends is a simple and straightforward app offered by Apple. It allows you to share your location with specific people and see their locations on a map. It's a great option for coordinating meetups or simply staying connected with friends.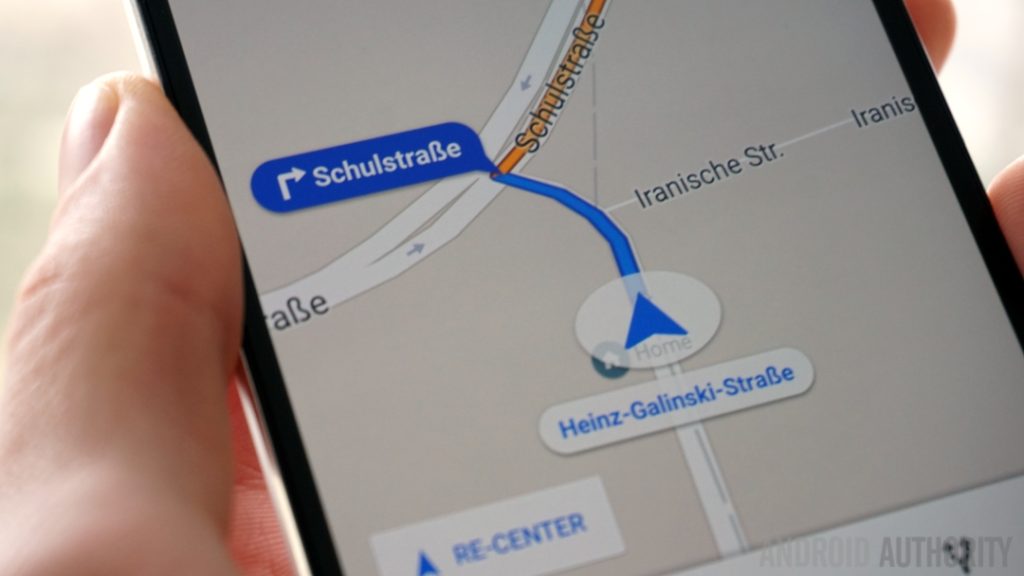 This image is property of www.androidauthority.com.
GPS Apps for Outdoor Activities
If you're an avid hiker, camper, or nature enthusiast, there are GPS apps specifically designed for outdoor activities. PeakFinder, for example, helps you identify peaks and mountains in your surroundings. It uses augmented reality to overlay names and elevations on the camera view of your smartphone. SAS Survival Guide is another app worth mentioning, as it provides essential survival information, including navigation tips, edible plant identification, and first aid guides.
Bivy is a handy app for outdoor adventurers, as it combines GPS tracking with social features. It allows you to track your hikes, document your trips with photos and notes, and even share your adventures with a community of like-minded explorers.
Rideshare and Taxi Apps
When it comes to getting around in cities, rideshare and taxi apps have become incredibly popular. Uber is by far the most well-known app in this category, offering on-demand rides with a few taps on your smartphone. Lyft is another popular choice, providing similar services with a focus on friendly drivers and a variety of ride options. Grab is an app that's particularly popular in Southeast Asia, offering rides, food delivery, and even financial services.
With these apps, you can easily request a ride, track your driver's location, pay securely through the app, and even rate your experience. They provide a convenient and often more affordable alternative to traditional taxis.
This image is property of www.sixt.com.
GPS Vehicle Tracking Apps
For businesses or individuals who need to track their vehicles, there are GPS vehicle tracking apps available. Fleetio, for example, is a comprehensive fleet management solution that provides real-time vehicle tracking, fuel tracking, and maintenance management. It also offers features like driver behavior monitoring and route optimization.
Whip Around is another great app for vehicle tracking, focusing on pre-trip inspections and compliance management. It allows drivers to complete digital inspections, report any issues, and even provides automated reminders for scheduled maintenance. SpyTMS is a more specialized app that offers covert GPS tracking for personal or commercial use. It provides real-time location updates, geofencing capabilities, and even has a stealth mode for discreet tracking.
Geocaching Apps
If you enjoy the thrill of treasure hunting, geocaching apps can add a whole new level of excitement to your adventures. Geocaching is an app that allows you to join a worldwide community of geocachers and search for hidden treasures, or "geocaches," using GPS coordinates. It provides a map of nearby caches, hints and descriptions, and even allows you to log your finds.
Cachly is another popular app among geocachers, offering a user-friendly interface and a variety of features like offline maps, filtering options, and trackable item management. Looking4Cache is a comprehensive app that provides access to a large database of geocaches, as well as features like trackable item management, compass navigation, and route planning.
This image is property of www.sixt.com.
Conclusion
Whether you're looking for navigation assistance, offline maps, specialized apps for outdoor activities, location sharing, rideshare or taxi services, vehicle tracking solutions, or geocaching adventures, there are countless GPS apps available for your smartphone. These apps can make your life easier and more enjoyable, helping you navigate, explore, and stay connected wherever you go. So why not take advantage of the power of GPS technology and discover the perfect app for your needs? Happy exploring!