Whether you're an experienced windsurfer or just starting out, taking care of your windsurfing mast is essential for prolonging its lifespan and ensuring optimal performance. In this article, we will provide you with valuable tips on how to properly care for and store your windsurfing mast. By following these simple guidelines, you can enjoy many enjoyable windsurfing sessions without any worries. So, let's dive in and discover how to keep your windsurfing mast in top shape!
Tips for Properly Caring for and Storing Your Windsurfing Mast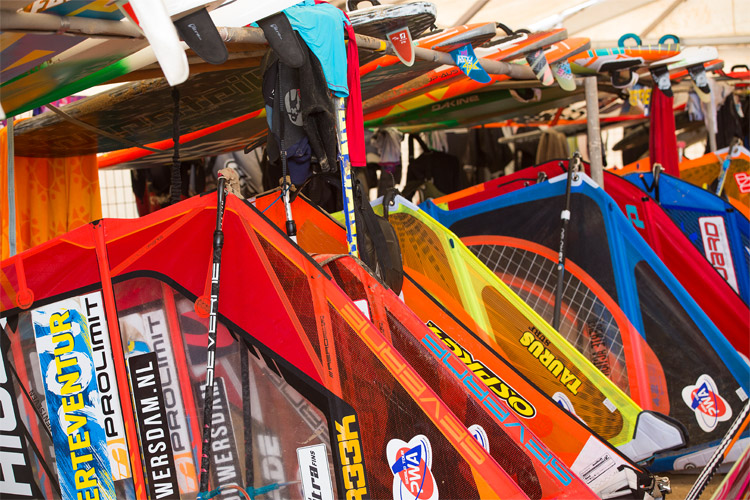 This image is property of www.surfertoday.com.
Regular Cleaning
To ensure the longevity and top performance of your windsurfing mast, it is important to regularly clean it after each use. Use mild soap and warm water to gently wash away any saltwater, sand, or dirt that may have accumulated on the mast. Be sure to pay special attention to the joints and crevices, as these areas tend to collect debris. After cleaning, rinse thoroughly with clean water and dry it completely before storing.
Inspecting for Damage
Before and after each use, take a few moments to inspect your windsurfing mast for any signs of damage. Look for cracks, dents, or other visible defects that may compromise its structural integrity. Pay particular attention to the base and top sections, as these areas are most prone to stress and can be more susceptible to damage. If you spot any damage, it is crucial to address it promptly and either repair the mast or replace it if necessary.
Applying Protectant
To further protect your windsurfing mast from the harsh elements, consider applying a protectant or wax specifically designed for this purpose. These products help to repel water, minimize the effects of UV rays, and reduce friction, ultimately extending the lifespan of your mast. Apply the protectant evenly and generously, ensuring it covers the entire surface of the mast. Allow it to dry thoroughly before storing or using your mast again.
Avoiding Extreme Temperatures
Extreme temperatures can have a detrimental impact on the performance and durability of your windsurfing mast. It is best to avoid exposing your mast to extreme heat or cold for prolonged periods. High temperatures can cause the mast to become more pliable, eventually leading to cracks or structural failure. Conversely, extreme cold can make the mast more brittle and prone to breakage. Whenever possible, store your mast in a climate-controlled environment to protect it from temperature extremes.
This image is property of boardsportscalifornia.com.
Proper Transportation
When transporting your windsurfing mast, it is crucial to do so in a secure and protective manner to prevent damage. Use a mast bag or specialized mast carrier to ensure the mast is stable and protected from potential impacts during transit. Avoid placing heavy objects on top of the mast and make sure it is securely fastened to the vehicle or board racks. Taking these precautions will minimize the risk of accidental damage and keep your mast in optimal condition.
Avoiding Sun Exposure
Extended exposure to sunlight can degrade the materials of your windsurfing mast over time. UV rays can cause the mast to become weak, discolored, or brittle, compromising its performance and structural integrity. Whenever possible, store your mast in a shaded area or use a protective cover to shield it from direct sunlight. Additionally, consider using mast sleeves or reflective tape to further minimize UV damage.
This image is property of boardsportscalifornia.com.
Loosening Tension
When not in use, it is important to release the tension from your windsurfing mast. Leaving the mast under tension for extended periods can lead to deformation or permanent damage. Simply loosen the tension by detaching the sail and allowing the mast to relax. This simple step will help maintain the shape and integrity of your mast, ensuring it performs optimally when you are ready to hit the water again.
Storing in a Dry Place
Moisture can be detrimental to the longevity and performance of your windsurfing mast. Always store your mast in a dry place to prevent the growth of mold or mildew, which can weaken the materials and compromise its structural integrity. Avoid storing the mast directly on the ground to prevent moisture absorption, and consider elevating it on a rack or using a specialized mast storage system to keep it dry and well-ventilated.
This image is property of porch.com.
Protective Covers
Using a protective cover is an excellent way to safeguard your windsurfing mast during storage and transportation. A well-fitted mast cover provides an extra layer of protection against dust, dirt, moisture, and minor impacts. Ensure the cover fits securely over the mast, covering the entire length and any exposed fittings. Regularly clean the cover to remove any accumulated dirt or debris, and store it in a clean and dry place when not in use.
Avoiding Contact with Sharp Objects
To prevent accidental damage or punctures, it is important to keep your windsurfing mast away from sharp or abrasive objects. Avoid leaning the mast against walls, trees, or other hard surfaces, as they can scratch or dent the mast. Store the mast in a dedicated storage area or a protective bag to minimize the risk of accidental contact, especially during transportation or when in storage.
By following these tips for properly caring for and storing your windsurfing mast, you can ensure it remains in excellent condition for many seasons of thrilling windsurfing adventures. Regular cleaning, diligent inspection for damage, and the use of protectants will help maintain its longevity and performance. Minimizing exposure to extreme temperatures, utilizing proper transportation methods, and storing in a dry place will further safeguard your mast. Additionally, using protective covers and avoiding contact with sharp objects will contribute to its overall protection. With proper care, your windsurfing mast will continue to provide you with awe-inspiring experiences on the water.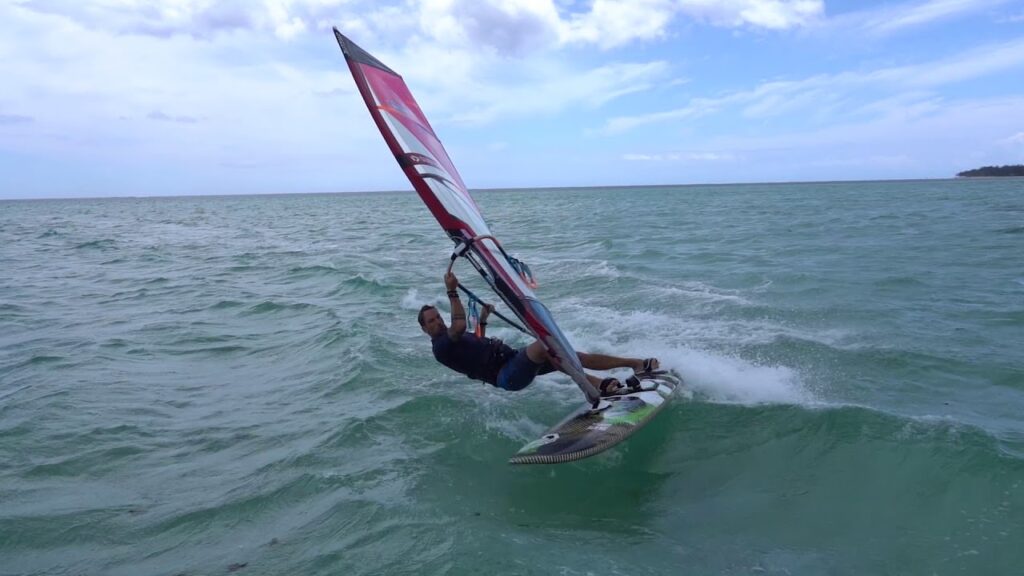 This image is property of i.ytimg.com.