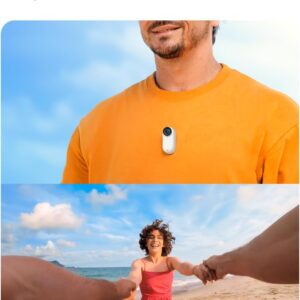 Capture life's moments with ease and creativity using the Insta360 GO3 64GB Creator Kit. This small and lightweight action camera offers hands-free POV recording, versatile magnetic mounting, and a multifunctional action pod. Upgrade your filming game and document your world like never before.
Read More »
Capture epic adventures with the GoPro HERO11 Black. Its 5.3K video resolution and 27MP photo resolution provide cinematic quality. With HyperSmooth stabilization and waterproof design, it's the ultimate camera for any adventure. Explore its live streaming and webcam capabilities.
Read More »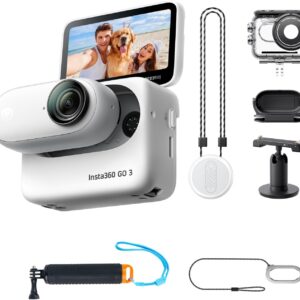 Discover more about the Insta360 GO3 128GB-Water Sports Kit Small & Lightweight Action Camera. Capture incredible videos and angles at 2.7K resolution. Mount anywhere with its versatile magnetic design. Waterproof and perfect for outdoor, pet, and travel enthusiasts.
Read More »