Are you a passionate scuba diver who wants to ensure the longevity and performance of your beloved buoyancy control device (BCD)? Look no further! In this article, we will provide you with essential tips on how to properly care for and store your BCD. By following these guidelines, you can extend the lifespan of your BCD and maintain its optimal functionality, allowing you to confidently explore the mysteries of the underwater world for years to come. So, let's dive right in and discover these valuable tips together!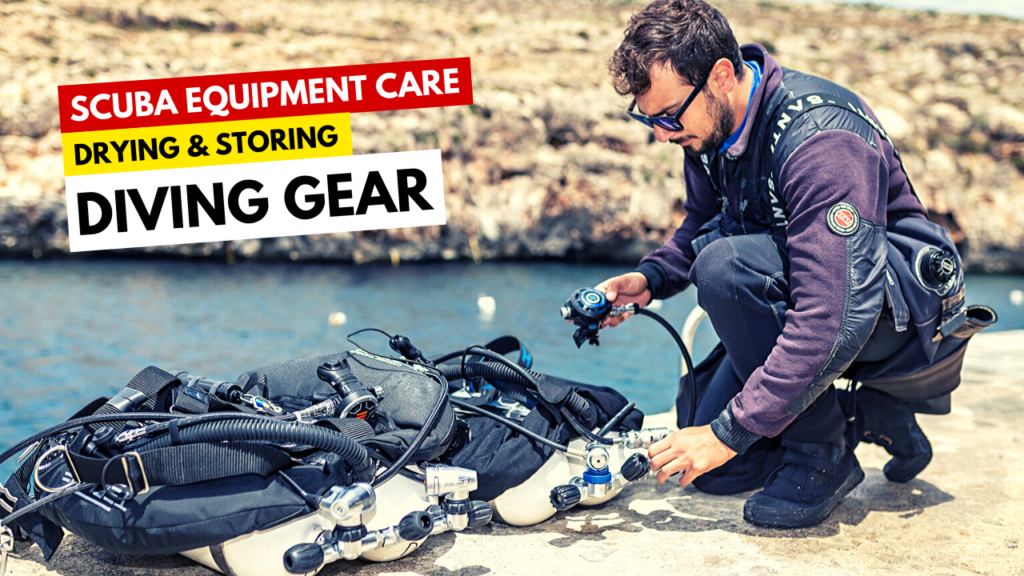 This image is property of storage2.snappages.site.
Pre-Dive Inspection
Before every dive, it is essential to perform a thorough pre-dive inspection of your BCD. This inspection ensures that your BCD is in proper working condition and ready for use underwater. Here are some crucial steps to include in your pre-dive inspection:
Cleaning the BCD
The first step in your pre-dive inspection is to clean the BCD. Start by rinsing it with freshwater to remove any debris or saltwater residue from previous dives. Use a mild detergent or BCD-specific cleaning solution to gently scrub the outer surface, taking care to remove any dirt or stains. Rinse it thoroughly to ensure all cleaning agents are removed before proceeding to the next step.
Checking the Inflation and Deflation Mechanism
Next, it's essential to check the inflation and deflation mechanism of your BCD. Inflate the BCD using the oral inflator or the low-pressure inflator hose, and ensure it holds air without any leaks. Listen for any unusual sounds or hissing noises, which could indicate a damaged valve or seal. Similarly, deflate the BCD to ensure the deflation mechanism is working correctly. Any issues with inflation or deflation could affect your buoyancy control during the dive, so it's crucial to address them before entering the water.
Inspecting the Harness and Straps
Another critical aspect of your pre-dive inspection is inspecting the harness and straps of your BCD. Check for any signs of wear, fraying, or damage to the stitching. Ensure all buckles and fasteners are in good working condition, as they play a crucial role in securing the BCD to your body underwater. Replace any damaged straps or harness components to maintain the safety and functionality of your BCD.
Post-Dive Rinse
After each dive, it's essential to rinse your BCD thoroughly to remove any saltwater, sand, or other contaminants that may have accumulated. This post-dive rinse helps prolong the lifespan of your BCD and prevents premature degradation. Follow these steps for an effective post-dive rinse:
Rinsing the BCD with Freshwater
Start by thoroughly rinsing the entire BCD with freshwater. Use a garden hose or a bucket filled with clean water to flush out any saltwater or debris from the bladder, valves, and other components. Pay extra attention to the areas around the oral and low-pressure inflation valves, as these are common areas where salt deposits can build up.
Cleaning the Bladder
Next, clean the bladder of your BCD. Fill a bathtub or sink with a mixture of mild detergent and water. Open the bladder using the deflation mechanism, and submerge it in the soapy water. Gently agitate the bladder to ensure the detergent reaches all areas. After a few minutes, drain the soapy water and refill the bathtub or sink with clean water. Rinse the bladder thoroughly to remove any soap residue. Squeeze out excess water gently, ensuring not to apply too much pressure that could damage the bladder.
Drying the BCD
Properly drying your BCD is crucial to prevent the growth of mold, mildew, and bacteria, which can lead to foul odors and degradation. Follow these steps to ensure thorough drying of your BCD:
Shaking Out Excess Water
After rinsing, shake out the excess water from your BCD. Hold the BCD by the oral inflator and give it a few vigorous shakes to remove as much water as possible. Pay extra attention to the bladder, ensuring that no water remains trapped inside.
Hang Drying in a Well-Ventilated Area
Once excess water is removed, hang your BCD in a well-ventilated area to dry completely. Avoid direct sunlight, as prolonged exposure can cause fading and degradation of the materials. Hang the BCD using a sturdy hanger, ensuring that the straps are not twisted or tangled. Allow the BCD to air dry completely before storing it, as any moisture left can lead to the growth of mold and mildew.
Disassembling and Storing
Properly disassembling and storing your BCD when not in use is essential for its longevity and performance. By following these steps, you can ensure your BCD remains in optimal condition for future diving adventures:
Detaching the Bladder
Start by detaching the bladder from the BCD. Carefully remove any securing straps or clips that hold the bladder in place. Take note of the orientation and arrangement of the bladder for ease of reassembly later.
Removing Weights and Accessories
Next, remove any integrated weights or accessories from your BCD. Check for any signs of damage or wear on the weight pockets or attachment points. Clean the weights separately if needed, following the manufacturer's instructions.
Folding the BCD Properly
Once all detachable components are removed, fold the BCD properly for storage. Start by deflating the bladder completely and folding it neatly. Avoid folding it too tightly or forcibly, as this can cause unnecessary stress on the materials. Follow the manufacturer's instructions for the proper folding technique, ensuring that all straps and buckles are secured.
This image is property of i.ytimg.com.
Proper BCD Storage
Proper storage of your BCD is crucial to maintain its integrity and performance over time. Follow these guidelines to ensure your BCD remains in optimal condition during storage:
Using a BCD Hanger
Invest in a BCD hanger or similar device designed specifically for hanging BCDs. Hang your BCD on the hanger by the shoulder straps, ensuring it is secure and properly balanced. Avoid hanging it by the oral inflator, as this can put stress on the mechanism and cause damage.
Avoiding Direct Sunlight and Extreme Temperatures
When selecting a storage location for your BCD, avoid areas with direct sunlight and extreme temperatures. Prolonged exposure to sunlight can cause fading and degradation of the materials. Extreme temperatures can also affect the integrity of the bladder and other components, leading to premature wear and tear.
Storing in a Dry Place
Choose a storage area that is dry and free from moisture. Damp environments can promote the growth of mold and mildew, which can damage your BCD. Consider using a moisture-absorbing product, such as silica gel packets, in the storage area to further prevent moisture buildup.
Avoiding Common Mistakes
While caring for your BCD, it's important to avoid common mistakes that could compromise its performance and longevity. Here are two common mistakes to avoid:
Using Harsh Chemicals
Avoid using harsh chemicals or abrasive cleaners when cleaning your BCD. These can damage the materials and negatively impact the integrity of the bladder, valves, and straps. Stick to mild detergents or BCD-specific cleaning solutions recommended by the manufacturer.
Skipping the Rinse and Dry Steps
Skipping the post-dive rinse and thorough drying steps can significantly impact the lifespan of your BCD. Saltwater, sand, and other contaminants left in the BCD can lead to corrosion, bad odors, and degradation of the materials. Always take the time to rinse and dry your BCD properly after every dive.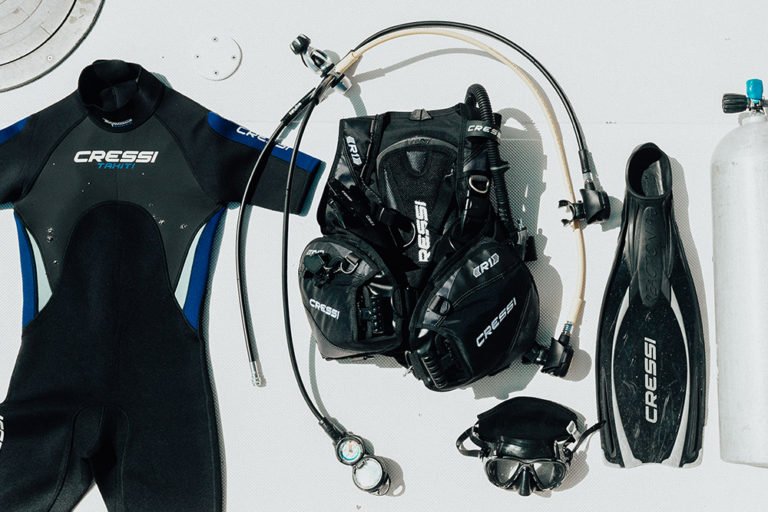 This image is property of www.searchscuba.com.
Performing Regular Maintenance
Regular maintenance is crucial to keep your BCD functioning optimally and extend its lifespan. Here are a few maintenance tasks to include in your routine:
Inspecting the Inflation and Deflation Buttons
Regularly inspect the inflation and deflation buttons of your BCD. Ensure they are free from debris and move smoothly without any sticking or resistance. If you notice any issues, consult the manufacturer's manual for proper maintenance or consider having your BCD serviced by a professional.
Checking Stitching and Material Integrity
Inspect the stitching and material integrity of your BCD regularly. Look for any signs of wear, fraying, or damage. Pay attention to areas prone to abrasion, such as the shoulder straps and backplate attachment points. Address any issues promptly to prevent further damage and potential failure during your dives.
Replacing Damaged Parts
If you notice any significant damage to your BCD, such as torn fabric, broken buckles, or leaking valves, it's important to replace the damaged parts promptly. Replace them with genuine manufacturer-approved parts or consult a professional for repairs.
Protecting from Insects and Animals
To protect your BCD from insects and animals, consider the following:
Using Protective Covers or Bags
When storing your BCD, consider using protective covers or bags designed specifically for scuba diving gear. These covers provide an additional layer of protection against dust, insects, and potential damage from accidental contact.
Avoiding Storage in Areas with Pests
Ensure you store your BCD in an area free from pests, such as rodents or insects. Infestations can lead to damage or contamination of your gear. Consider storing your BCD in a sealed container if you live in an area prone to pests.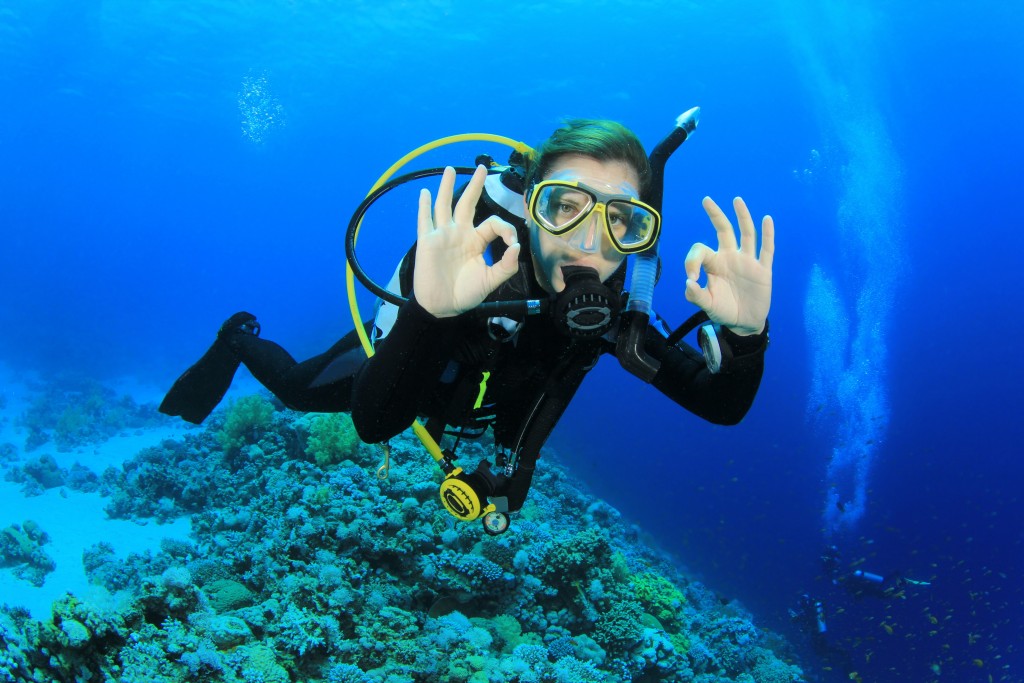 This image is property of www.dolphinscuba.com.au.
Transportation Tips
Properly transporting your BCD is crucial to prevent damage during transit. Consider the following tips:
Securing the BCD in a Padded Bag
Invest in a padded bag or case designed specifically for transporting scuba diving gear. Place your BCD inside the bag, ensuring it is properly secured and protected from potential impact or damage. Avoid placing heavy items on top of the bag to prevent unnecessary pressure or crushing.
Avoiding Rough Handling
When transporting your BCD, make sure to handle it with care and avoid rough handling. Lift and carry the bag or case with both hands to evenly distribute the weight and prevent unnecessary stress on the BCD and its components.
BCD Manufacturer Recommendations
Always refer to your BCD's manufacturer recommendations for specific care instructions and maintenance guidelines. Each BCD may have unique requirements, and following the manufacturer's instructions will ensure you properly care for and store your BCD.
By following these essential tips for caring and storing your scuba diving BCD, you can prolong its lifespan, maintain its performance, and enjoy safe and comfortable dives for years to come. Remember to perform regular inspections, clean and rinse your BCD after each dive, and store it appropriately to keep it in optimal condition. Happy diving!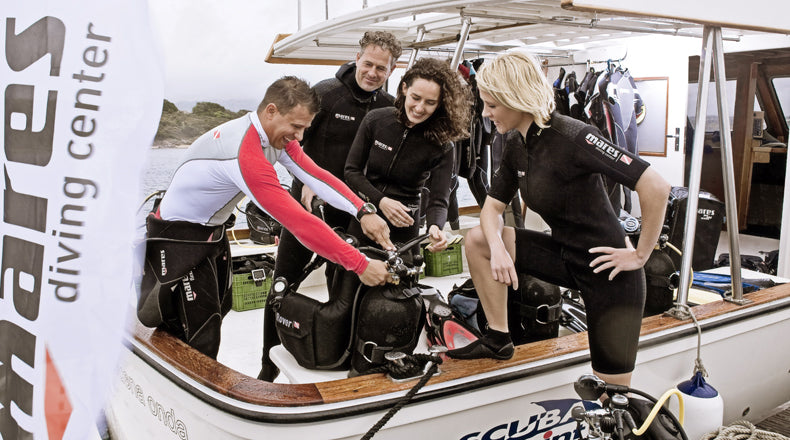 This image is property of dipndive.com.